McNair Scholars Program News
Main Content
McNair Scholars Program - Where Greatness is Achieved
Alumni Highlights
Congratulations, 2018-2019 graduates! From Southern Illinois University Carbondale: Hamza Ajeena, Frankie Anderson, Erin Boester, Will Browning, Kennedy Byers, Aaron Caldwell, Brittan Cobb, Jamieson Deamer, Dakota Discepolo, Francis Gatimu, Alexis Lane, Madison McMinn, & Alexus Rusk.
We also extend our congratulations to the eight new graduates who are entering graduate school in fall 2019. The degrees they seek, departments and institutions are:
Erin Boester: M.A. at Southern Illinois University Carbondale
Aaron Caldwell: M.A. at San Jose State University
Brittan Cobb: M.S. at Illinois Institute of Technology
Dakota Discepolo: M.S. at Southern Illinois University Carbondale
Francis Gatimu: Ph.D. at University of Southern California
Alexis Lane: Ed.S. at Loyola University
Madison McMinn: Ph.D. Chemistry at Northeastern University, Boston, MA
Alexus Rusk: M.S. at Southern Illinois University Edwardsville
---
SRI Highlights: Orientation Week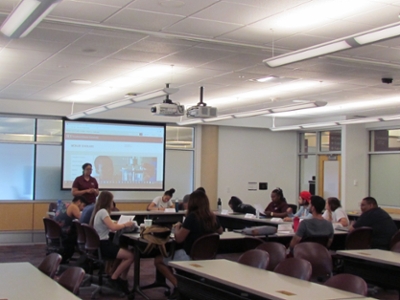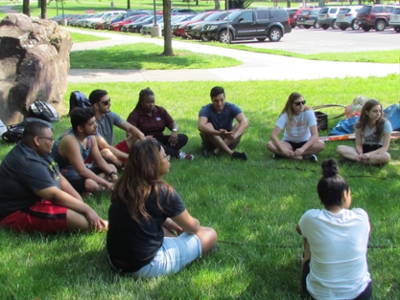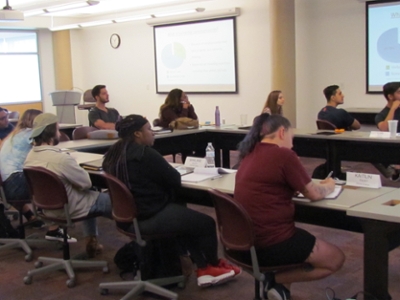 Orientation week was filled with strategies to help introduce the 2019 SRI participants to 8-week intensive research program. Some of those strategies included public speaking, team building exercises, and networking. We would like to thank Dr. Laxmi Sagwan, Mandy King, Josh Vossler, Cristina Castillo, Michelle Garrett, Karla Berry, Beth Morrison, Dr. Gauri Pitale, Janine Armstrong, and Touch of Nature for presenting throughout the weeklong introduction.
---
SRI Hightlights: Ropes Course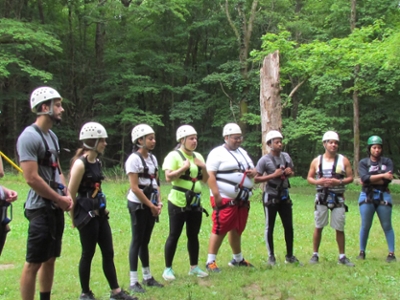 Areaj Mubarak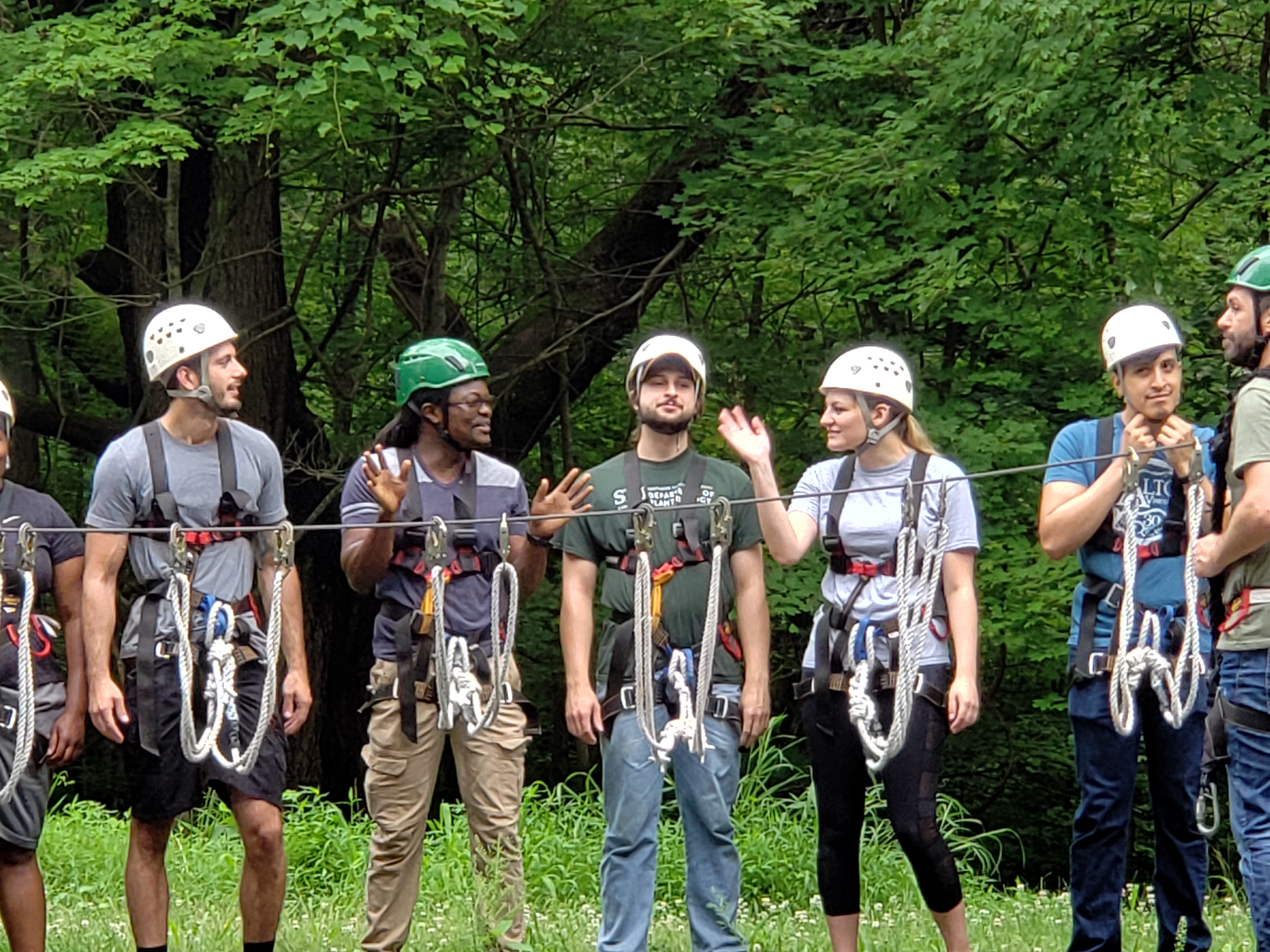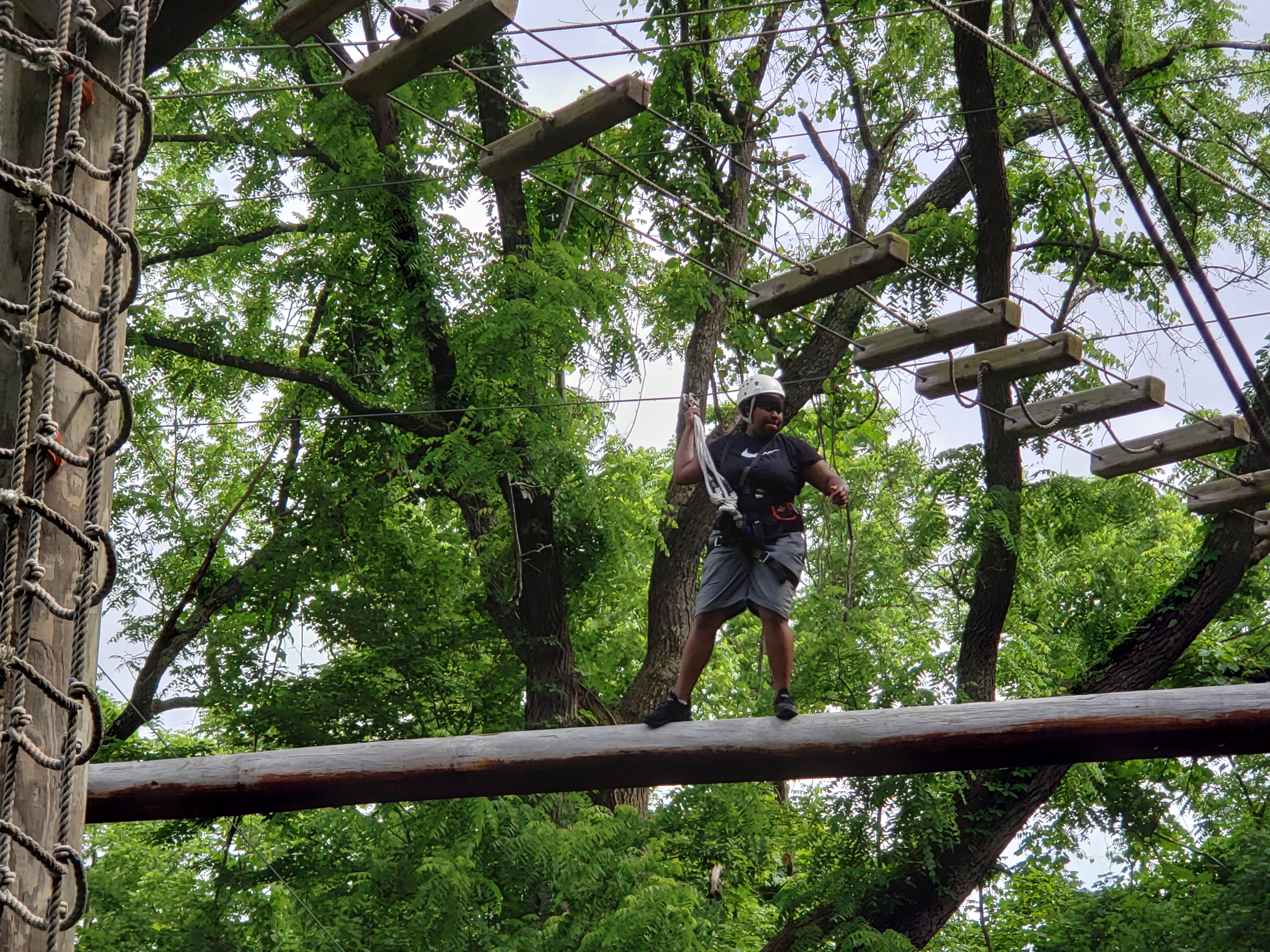 Shalane Scott
 SRI Highlights: Scavenger Hunt 2019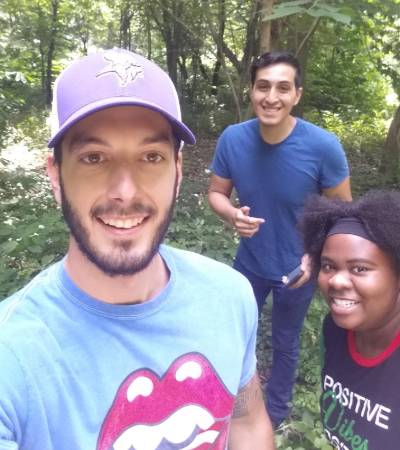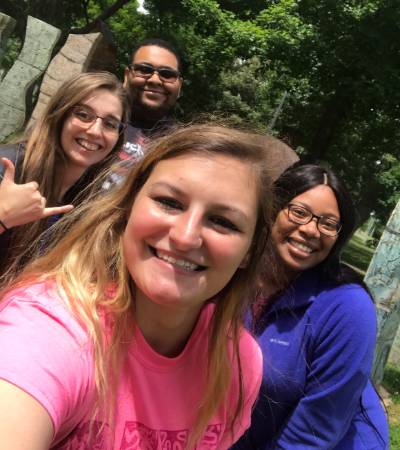 Christian Rose, Andres Womac, Shalane Scott                            Amanda Gomes, Josh McCray,
                                                                                                      Jessica Jurak, Destanee Williams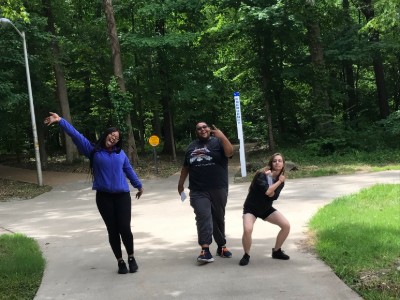 Jacob Janicki, Jawaun Valentine                                                 Destanee Williams, Josh McCray, 
Areaj Mubarak, Kaitlin Faust                                                        Amanda Gomes
---
SRI Symposium 2019
The 16th Annual McNair Summer Research Symposium (SRI) was held July 19, 2019 from 10 a.m. - 12:30 p.m. on the first floor of Morris Library in the John C. Guyon Auditorium. The symposium was the final event of the Summer Research Institute (SRI). SRI participants presented their research projects from the 8-week intensive research program.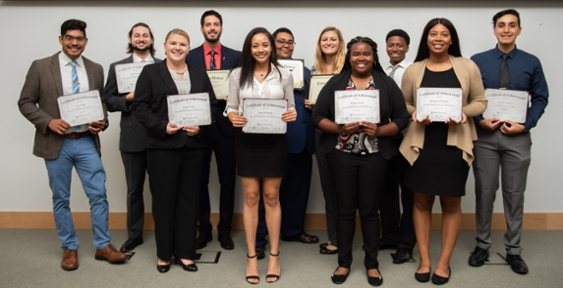 First Row: Kaitlin Faust, Areaj Mubarak, Shalane Scott, Destanee Williams
                            Second Row: Luis Prado, Jacob Janicki, Christian Rose, Josh McCray, Jessica Jurak,
                            Jawaun Valentine, Andres Womac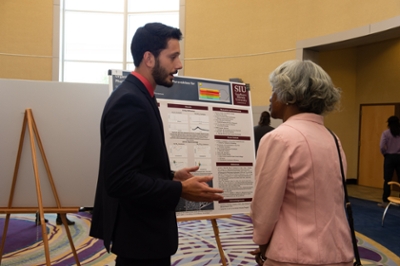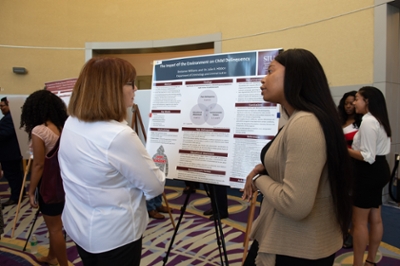 Christian Rose presenting to Dr. Pamela Smoot                   Destanee Williams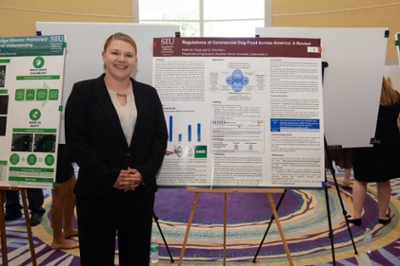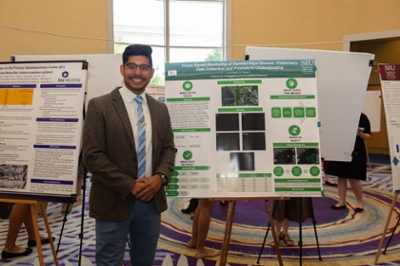 Kaitlin Faust                                                                         Luis Prado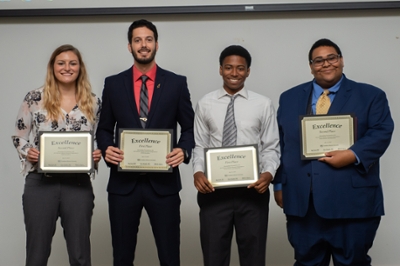 STEM Awards: 1st Place Christian Rose, 2nd Place Jessica Jurak
                                     Social Science Awards: 1st Place Jawaun Valentine, 2nd Place Josh McCray
---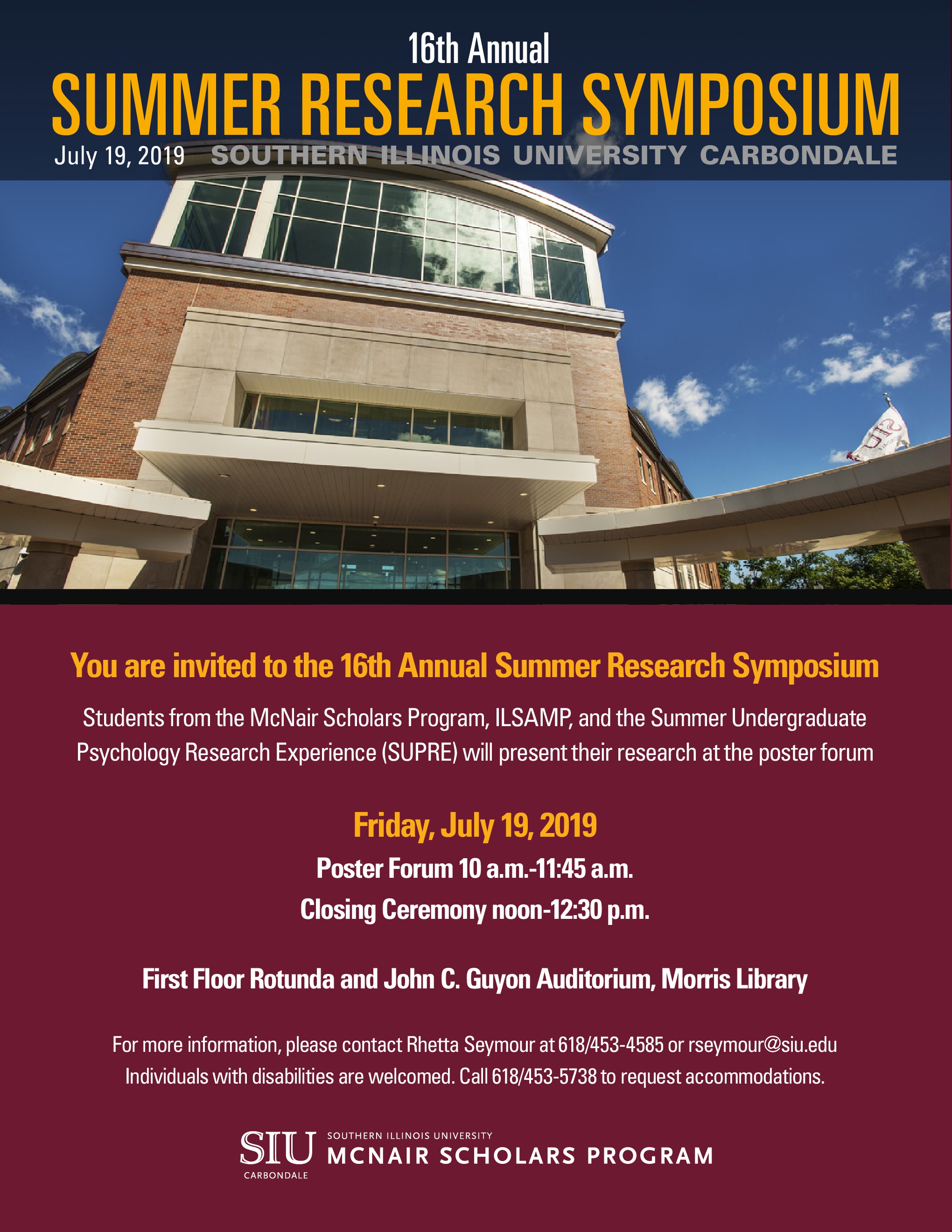 16th Annual McNair Summer Research Symposium
Friday, July 19, 2019
---
CONGRATULATIONS SCHOLARS