Current Scholars
Main Content
We are quite proud of our current McNair Scholars. Meet these leaders of tomorrow:
---
Dorcas Brou
Major: Cinema
College: College of Arts and Media
Mentor: TBD
Research Interest: Explore lighting and camera techniques and their use to elicit audience responses.
---
Alexander Cottrell
Major: Zoology
College: College of Agricultural, Life and Physical Sciences
Mentor: TBD
Research Interest: Endangered animal species rehabilitation project.
---
Myla Croft
Major: Political Science
College: College of Liberal Arts
Mentor: TBD
Research Interest: Immigration 
---
Tiana Daniels 
Major: Zoology
College: College of Agricultural, Life and Physical Sciences
Mentor: Dr. Guillaume Bastille-Rousseau
SRI 2021 Research Title & Abstract: Impact of Student presence on space-use of SIU white-tail deer
White-tailed deer are a part of the natural fauna of Carbondale and easily spotted on SIU's campus and around town. As the student population prepares to return to campus, encounters with wildlife may become more frequent, potentially altering deer behavior. The goal of this pilot project is to evaluate how deer on SIU's campus are changing their movement as the student population on campus fluctuates. This preliminary project will focus on developing approaches for characterizing deer movement to evaluate changes in the use of campus grounds and in deer behavior. GIS data for the month of June will be used to characterize deer hotspots. Hotspots will be mapped and observed to quantify the variables potentially appealing to white-tailed deer. Collared deer will be observed in their natural habitat and categorized as individuals or groups. Overall, the overall project will provide a better understanding of deer behavior in an urban setting and could assist campus leaders regarding potential issues associated with deer-human interactions.
---
Emily Duran 
Major: Plant Biology
College: College of Agricultural, Life and Physical Sciences
Mentor: Dr. Jason Henry & Dr. Karen Renzaglia
SRI 2021 Research Title & Abstract: How are anatomy and ultrastructure of moss stem effected when desiccated?
Many mosses can withstand drought and resurrect upon rehydration in a process termed desiccation tolerance. There is an increasing body of work dealing with the physiology of desiccation tolerance. However, much less is known about the morphological and mechanical properties that also play a role in the ability of mosses to withstand desiccation. This research aims to deepen the understanding of how dehydration affects cell walls in mosses by examining leptoids in the moss Polytrichum commune. Leptoids are specialized food-conducting cells that surround the water-conducting tissue at the core of the stem. Dehydration has been demonstrated to have varying effects on specific cell wall polymers like pectins and hemicelluloses. In this project, immunogold-labeling in the transmission electron microscope was used to probe cell wall composition before and after dehydration in this moss. Four monoclonal antibodies (MAbs) were selected because they target pectins and hemicelluloses known to be involved in drying cycles, porosity and/or cell wall flexibility.
---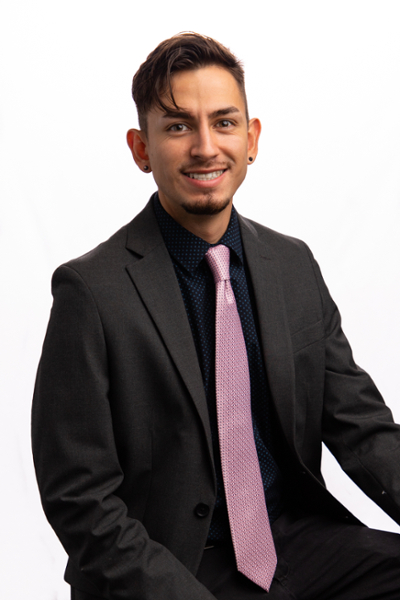 Anthony Easton
Major: Zoology
College: College of Agricultural, Life and Physical Sciences
Mentor: TBD
Research Interest: Trophic transfer of nutrients in freshwater ecosystem
---
Raisa Fountain 
Major: Psychology
College: School of Psychological and Behavioral Sciences
Mentor: Dr. Mary Cashel
SRI 2021 Research Title & Abstract: Adverse Childhood Experiences, School Bullying Retrospection and their Impact on Resilience in Adulthood
Adverse childhood experiences (ACEs) have been repeatedly documented to have substantial effects on individual resilience scores in adulthood. Experiencing ACEs and bullying are linked to school disengagement, depression, anxiety disorders, and substance abuse. ACEs alone appear to be linked to lower life expectancy, higher risk of heart disease and cancer. Bullying victimization has been associated with lower educational levels in midlife, unemployment, lower income, and overall poorer general health and cognitive functioning at early and midlife. There is a gap in research on how ACEs and bullying may affect and compound each other's overall effects on resilience in adulthood. The purpose of this study is to examine how ACEs and bullying may amplify each other's effects on resilience score totals. Our participants were 350 individuals working for MTurk selected by CloudResearch from the United States under 40 years of age. Somewhat counter to expectations, we observed that scores reflecting mild to moderate past bullying experiences were significantly and positively linked to scores for resilience. In contrast, ACEs and resilience scores were unrelated. Several implications relating to future research were discussed.
---
Janiyah Gaston
Major: Communication Studies
College: College of Liberal Arts
Mentor: TBD
Research Interest: Desensitization and influence of media on society.
---
Chandler Gaydos
Major: Cinema 
College: College of Media and Arts
Mentor: TBD
Research Interest: Film research and writing
---
Leah Hall
Major: Animal Science
College: College of Agricultural, Life and Physical Sciences
Mentor: Dr. Amer AbuGhazaleh
SRI 2021 Research Title & Abstract: An Exploration of the Digestibility of Proteins using a Modified Three-Step in Vitro Procedure
A ruminant animal with a Cannula port was used in addition to a modified version of a well-known in vitro procedure in hopes of reducing the associated cost and labor required to investigate the intestinal digestion of proteins within various feeds. Nylon bags were used to incase the feed samples, crucial for allowing protein digestion within the rumen without degradation of the bag or disruption of the remaining Amino Acids. The experiment was conducted by allowing protein samples to incubate in the rumen of a cannulated cow for 16 hours to estimate Rumen Degradable Protein (RDP) and Rumen Undegradable Protein (RUP). The RUP portion was then incubated in Daisy jars in a liquid solution containing different proteolytic enzymes to simulate the environment of the small intestine to estimate intestinal protein digestion of different commercial protein sources. The results showed that the modified in-vitro procedure could be used to simulate the small intestine when determining protein digestion. The average protein sources and digestibility levels were found for each feed sample and recorded in the results.
---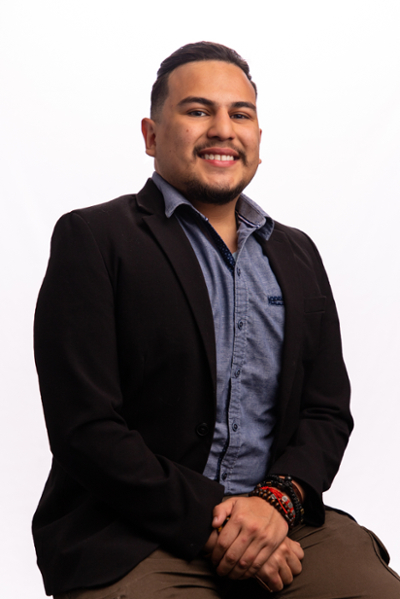 David Hernandez
Major: Zoology
College: College of Agricultural, Life and Physical Sciences
Mentor: TBD
Research Interest: Evolution of genes that influence animals' behavarior and physiological traits. 
---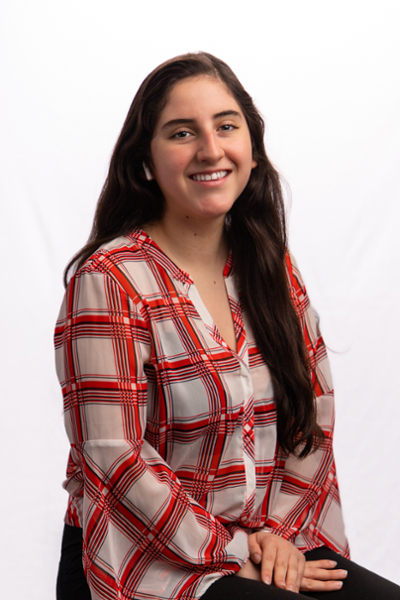 Aleida Iriarte
Major: Zoology
College: College of Agricultural, Life and Physical Sciences
Mentor: TBD
Research Interest: How climate change is affecting animal population.
---
Brenda King
Major: Horticulture
College: College of Agricultural, Life and Physical Sciences
Mentor: Dr. Karla Gage
SRI 2021 Research Title and Abstract: Sensitivity of germinating hemp seeds to glyphosate residue in soil
Hemp (Cannabis sativa L.) has been cultivated since ancient times, and is harvested for its seeds, oil, fiber, and medicinal properties. Hemp production is growing, and the market value of hemp is expected to increase. However, basic agronomic information is lacking since the 1970 Controlled Substances Act prohibited hemp cultivation until the 2014 and 2018 Farm Bills. As with any cultivated crop, weed control is considered one of the most important factors in crop success, and hemp appears to be most affected by weeds in the seedling stage, making a weed free field desirable for planting hemp. While glyphosate is promoted as having no residual activity in the soil after application, sensitivity of germinating seeds has been documented for other crops. The objective of this study is to determine the sensitivity of germinating hemp seeds to glyphosate at various planting timings following glyphosate application. A benchtop germination study was conducted at the SIUC Horticultural Research Center using seeds of the fiber hemp cultivar 'Jinma'. Twenty hemp seeds were planted at 0, 3, 6, and 12 Days After Application (DAA) of glyphosate. Counts of live and dead seedlings were taken at 5 and 10 Days After Planting (DAP). There was no difference in counts of living plants at 5 or 10 DAP. There were differences in the number of dead plants at 5 and 10 DAP; at 10 DAP, the 0 DAA planting date had the highest mortality but was not significantly different than 3 DAA or the control. While results are not conclusive because of variable mortality in the control treatments, this study suggests that cautious hemp growers may need to wait 6 days after glyphosate application to plant a crop. An understanding of hemp production and glyphosate usage is important and will add to knowledge of best management practices for hemp growers.
---
Amber Koteras
Major: Architectural Studies
College: College of Health and Human Sciences
Mentor: Dr. Jon Davey
Scholarships and Honors: Saluki Sumer Bridge Program, Chancellor Scholars' Program (SIU Excellence Scholarship), First Saluki Center Book Scholarship, Saluki Cares Scholarship.
Research Interest: Building Enviornment to make humans feel better.
---
Aliyl McKinzie
Major: Marketing
College:  College of Business and Analytics
Mentor: TBD
Research Interest: International impact on US marketing ideals.
---
Jonathan Montoya
Major: Nursing
College: College of Health and Human Sciences
Mentors: TBD
Scholarships and Honors: Dean's List.
Research Interest: COVID-19 Pandemic and Impact on College Student Success. 
---
Christian Rose
Major: Mechanical Engineering
College: College of Engineering
Mentor: Dr. Mondal Kanchan, Mechanical Engineering
SRI 2019 Research Abstract: Organic-Inorganic Titanium Halide Perovskites for Photovoltaic Appliation (pdf)
SRI 2020 Abstract: Electromagnetic Scattering from Fractal Configurations
Electromagnetic scattering is a widely studied phenomenon that has led to many advancements in crystallography, material identication, and the general understanding of our universe. This research aims to determine the scattering cross-section when an electromagnetic wave is incident on a fractal conguration. The fractal conguration to be studied is a special subset of an Apollonian disk packing, known as Ford Circles. To construct Ford Circles, start with two tangent circles of radius R/2 with centers located at 0 and R on a horizontal axis. Ford Circles are then the in_nite series of circles that can be consecutively placed tangent to the horizontal axis as well as two previously neighboring circles. The circles will be envisioned to consist of a neutral material with no permanent dipole moment and will be placed on a plane perpendicular to the incident wave. An expression for the electric susceptibility of this conguration will be assumed, and the magnetic properties of the material will not be considered. The utilized techniques include invoking a radiation boundary condition, employing Green's function, and applying the optical theorem.
---
Renee Shiao
Major: Computer Science and Aviation
School: School of Aviation
Scholarships and Honors: AP Scholar, Excellence Scholarship SIUC, American Airlines Education Foundation Scholarship, Business Professionals of America/DECA.
Mentors: Matthew Romero
Research Interest: Aviation and the Enviornment 
---
Arnold Ukagwu
Major: Biological Science 
College: College of Agricultural, Life and Physical Sciences
Mentor: Dr. Buffy Ellsworth
SRI 2021 Research Title & Abstract: Expression of SSR2 in a mouse model of congenital hypopituitarism
Congenital hypopituitarism (CH) is caused by a mutation in different genes, specifically in the pituitary gland. CH is a disorder where people are born with pituitary hormone deficiencies. It can cause growth deficiency, infertility and in some cases, death. The cause is unknown in about 80% of patients. To identify additional genes that could contribute to CH, I am studying Ssr2. I am studying Ssr2, a signaling protein. The forkhead transcription factor, FOXO1 is required for normal somatotrope function. ChIPseq analysis shows FOXO1 binds to the gene for Ssr2, suggesting that FOXO1 may regulate expression of the Ssr2 gene. My study identified Ssr2 in the anterior pituitary, but not in the posterior or intermediate lobes. IHC was performed to visualize Ssr2 in the pituitary gland.  To look at the interactions between FOXO1 and SSR2, I looked at SSR2 in mice lacking FOXO1/FOXO3 (DKO). SSR2 was reduced in DKO mice. RT-qPCR was performed to quantify mRNA levels from a somatotrope derived cell line with CRISPR/Cas9 mediated deletion of Foxo1. Ssr2 mRNA levels are reduced in  cells lacking Foxo. These findings correlate with the data in IHC. This may be one aspect to explaining how FOXO1 regulates somatotroph differentiation in congenital hypopituitarism. The importance of this is to identify a candidate gene that could be targeted to develop approaches to improved therapeutics for somatotrope based diseases.
---