Current Scholars
Main Content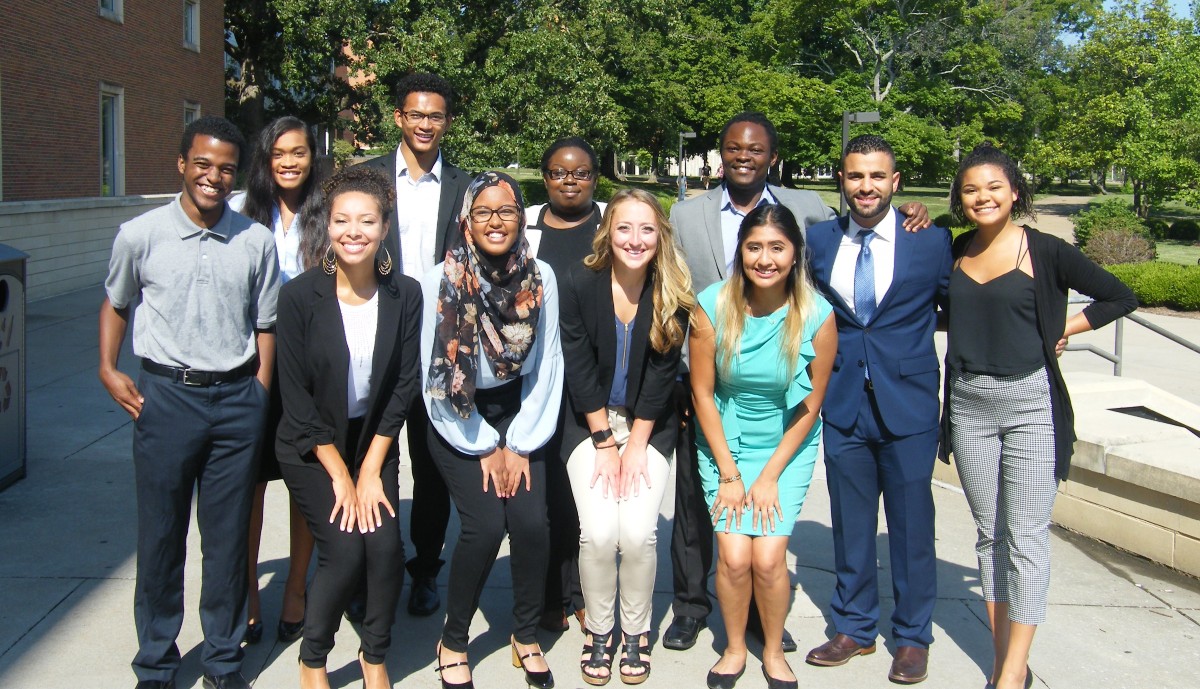 We are quite proud of our current McNair Scholars. Meet these leaders of tomorrow:
---
Hamza Ajeena
Major: Animal Science
College: College of Agricultural Science
Mentor: Dr. Amer AbuGhazaleh, Animal Science
SRI 2018 Title & Abstract:
Use of oils to mitigate methane formation in the rumen
The effects of two essential oils (oregano (ORO) and moringa leaf extract oil (MLE)), and moringa seed oil (MSO)) on in vitro rumen fermentation and methane (CH4) production were examined in a 24-h batch culture experiment. Treatments in the study consisted of control (no oil supplemented), control plus ORO, control plus MLE, and control plus MSO. The oils were added to rumen cultures at 500 mg/L and each treatment was run in triplicate. After the 24-h of incubation and relative to control, CH4 production was reduced (P<0.05) only with the addition of ORO. Additionally, dry matter degradability, propionate concentration and total fatty acids (VFA) were only reduced (P<0.05) with the addition of ORO. The addition of ORO also increased (P<0.05) the concentration of butyrate relative to other treatments. To conclude, our results showed that ORO was the only oil effective in reducing rumen CH4 formation, however the effect was also associated with negative effects on rumen fermentation.
---
Frankie Anderson
Major: Social Work
College: College of Education and Human Services
Mentor: Dr. Cynthia Sims, Workforce Education
SRI 2017 Title & Abstract:
First Generation College Students: Exploring the Role of Mentoring and How It Contributes to Undergraduate Persistence
This study explored the impact of mentoring on student persistence among first generation college students (FGCS). Participants responded to semi-structured interview questions that explored their experiences with mentoring in higher education, perceived barriers that hinder their success as FGCS, and factors that contribute to their persistence as FGCS. The results of this study show that FGCS express varying levels of understanding and expectations of mentoring relationships. However, most of the FGCS participating in this study perceived mentoring as an invaluable contributor to their academic success and desire to complete a four-year degree program.
---
Erin Boester
Major: Psychology
College: College of Liberal Arts Science
Mentor: Dr. Lisabeth Dililla
SRI 2018 Title & Abstract:
Stress and its Relationship with Academic Performance in Children
The purpose of this study was to examine the manifestation of stress in the form of social problems and peer relationships and the possible relationship to the academic performance of children. The participants for the current study were obtained using longitudinal data, with the participants being tested twice (at age 5 and again between ages 6-13). These studies used selfreport questionnaires as well as parent report questionnaires that assessed mood, peer relationships, social problems, and parent reported academic achievement of their children. Significant relationships were found for both girls and boys. The more social problems and negative peer relationships that girls had, the more negative their school performance was; whereas the more moody boys were, the more negative their school performance was. From the significant relationships found, researchers can take preventative actions towards alleviating stress in children and help enhance their academic performance.
Student Spotlight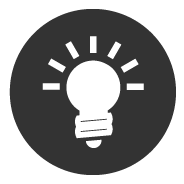 ---
William Browning
Major: Plant Biology
College: College of Science
Mentor: Dr. Dale Vitt, Plant Biology
SRI 2017 Title & Abstract
The Relationship Between Photosynthesis and Desiccation in Bryophyta
The purpose of this research is to examine how the photosynthetic process in mosses is affected by desiccation following complete hydration. Moss belongs to a group of small terrestrial plants known as bryophytes. Unlike other terrestrial plants, bryophytes lack vascular tissue, which greatly reduces their ability to regulate a water supply. It is because of this that bryophytes have developed a remarkable ability to survive complete desiccation and resume physiological activity upon rehydration. There is currently little information regarding the effects desiccation has on photosynthesis. A larger focus in desiccation research is on the photosynthetic levels during rehydration following complete desiccation in the desert genera Tortula. However, this study compares the desiccation tolerance between two southern Illinois species, Plagionium medium, and Thuidium delicatulum. The expected outcome is a rising amount of activity after respiration occurs upon hydration with a consistent middle once the net productivity reaches its peak with a decline after prolonged desiccation. Based on the avoidance characteristics of Thuidium it is expected to have a lower photosynthetic rate for a longer time period than Plagiomnium, which is expected to have a higher photosynthetic rate for a shorter time period. The physiological processes of the plants were recorded using a CI-340 portable photosynthesis system and weighed afterward to determine a drying curve.
Student Spotlight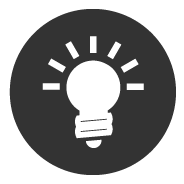 ---
Kennedy Byers
Major: Africana Studies/Anthropology
College: College of Liberal Arts
Mentor: Dr. Ras Michael Brown, History
SRI 2018 Title & Abstract:
The Intersectionality of Literacy and Christianity during American Slavery
This project seeks to identify factors that contributed to the acceptance of Christianity by enslaved people in the eighteenth and nineteenth centuries. Analysis of narratives created by men and women, who had been enslaved, elucidates the crucial role of literacy in the conversion to Christianity. My research has allowed me to show that this process of transformation led to the development of a new cultural identity that intertwined features of African Traditional Religions and European Christianity and remains visible in African American culture today.
---
Aaron Caldwell
Major: Studio Art
College: College of Liberal Arts
Mentor: Dr. Saran Donahoo, Ed. Administration & Higher Ed.
SRI 2018 Title & Abstract:
School Factors and their Relationship with Student Outcomes in the State of Illinois
This research explored the relationship class size, advanced placement, art, teacher attendance and free/reduced lunch programs have with one another when used to predict the school outcomes of SAT scores, college enrollment, and high school graduation rates. Data was collected from 100 public high schools using the Illinois School Report Card and School Digger databases. The results showed that free/reduced lunch when paired with advanced placement, class size, and art had the strongest relationships with SAT scores and college enrollment. However, class size when paired with free/reduced lunch, advanced placement and teacher attendance showed the strongest relationships with high school graduation. The potential reasons for the varying relationships and solutions on how schools can improve their student achievement rates for high school graduation, college enrollment and SAT scores are discussed.
Student Spotlight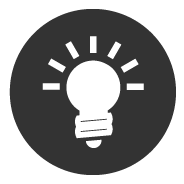 ---
Brittan Cobb
Major: Animal Science
College: College of Agricultural Science
Mentor: Dr. Amer AbuGhazaleh, Animal Science
SRI 2018 Title & Abstract:
Evaluating the use of beads to protect essential fatty acids from rumen biohydrogenation
The omega-3 linolenic acid (C18:3) and the omega-6 linoleic fatty acids (C18:2) are essential nutrients for humans and animals. In addition to their nutritional value, they are believed to play an important role in immune, brain, and reproductive health. Passive transfer is currently being explored as an alternative method to receive these beneficial fatty acids through cow's milk. This is challenging in dairy cows as rumen microbes quickly degrade these essential fatty acids in a process called biohydrogenation. In this experiment, two encapsulation methods were tested to protect flaxseed oil, high in omega-3 unsaturated fatty acids, from rumen biohydrogenation in batch cultures. Two beads containing either sonicated flaxseed oil (Bead A) or non-sonicated flaxseed oil (Bead B) were developed. Beads were incubated in rumen cultures for 12 hours and the rate of omega fatty acids disappearance were measured. After incubation for 3, 6, and 12 hours, slight levels of protection were achieved for both bead types, signifying that this method holds promise but needs adjustments. 
Student Spotlight 

---
Jamieson Deamer
Major: Cinema & Photography
College: Mass Communication and Media Arts
Mentor: Dr. Angela Aguayo, Cinema & Photography
SRI 2017 Title & Abstract
Comedic Realism: Richard Pryor and a Peek into Black Culture
As a comedian, Richard Pryor exerted tremendous influence on American culture. His material represented a unique voice and an unapologetic willingness to engage the tensions that exist within the black white binary of western societies. Pryor's particular brand of comedy was an expression of black male life in America, thus his comedy was largely reflective of the societal influences that shaped his perceptions of his lived experiences. This study examined the work of Richard Pryor and assessed the cultural impact of his comedy within the context of identity, race, and humor.
---
Dakota Discepolo
Major: Animal Sciences
College: College of Agricultural Sciences
Mentor: Dr. Erin Perry, Animal Sciences
SRI 2017 Title & Abstract
Working Canine Activity and Behavior Observations Under Three Types of Operational Conditions
Working canines play a vital role in the emergency response and national security for our country. The objective of our study was to monitor the core body temperature (CBT) and behaviors of working canines throughout a day of field operations and assess the behaviors that were predicted as compared to the behaviors that were observed. Nine certified human remain detection canines traveled to the SIU Center for Anthropological Research. All procedures were approved by the SIU IACUC prior to the initiation of the study. Dogs were 4.5 years (±3.5). Our data revealed that handlers were able to predict (prior to the start of the work day) the behaviors that would be exhibited during stress with 80% accuracy. Additionally, we observed CBT values well in excess of the normal threshold (>105ºF) with no outward change in behavior. It is also interesting to point out that there were significantly higher numbers of stress behaviors displayed at the mass casualty location as compared with the other sites. Dogs at this location displayed frequent and lengthy behavior episodes including failure to follow handler commands, sniffing non-target odors and excessive panting. Future studies may need to explore the stress of olfactory overload.
---
Francis Gatimu
Major: Political Science/Paralegal Studies
College: College of Liberal Arts
Mentor: Dr. Stephen Shulman, Political Science
SRI 2018 Title & Abstract:
Social factors affecting attitudes towards Hispanic immigration in Southern Illinois
This study looks at the social factors that influence southern Illinois' attitudes concerning Hispanic immigration. I posit that ethnic composition of a town; that is whether it has Hispanic immigrants, bears a negative impact upon immigration views in rural Southern Illinois towns. Independent variables that affect attitudes toward Hispanic immigration examined include: contact, the majority's economic outlook, and education. First, an independent t-test was conducted comparing attitudes toward Hispanic immigration between Cobden and Central City with controlled cross-tabulations of significant variables as well. Thereafter, a linear regression analysis was conducted. The overall significant findings were that Central City held higher antiimmigrant views than Cobden. Furthermore, within the context of the majority's perception of Hispanics on the U.S. economy, respondents that perceived Hispanics as bad for the U.S. economy exhibited relatively stronger anti immigration attitudes. Surprisingly, this negative correlation was higher in Cobden than in Central City. 
---
Yasmin Ibrahim
Major: Biological Sciences
College: College of Science
Mentor: Dr. James MacLean, Physiology
SRI 2018 Title & Abstract:
Examination of INSR and IGF1R function murine in granulosa cells
This study examined the INSR/IGF1R signaling pathway within granulosa cells (GCs) in the rodent model. INSR is involved in primary follicle transition, while IGF1R is responsible for folliculogenesis. Determining the genes affected by these signaling pathways will allow us to understand what malfunctions can lead to infertility. This was done by superovulating three strains of mice: wild type, IGF1R knockout, and INSR/IGF1R double knockout (DKO) mice. In superovulated mice, IGF1R and INSR expression peaks were analyzed to determine highest expression. The time point with the highest expression, 8 hours post hCG administration, was used for RNA-sequencing analysis of all transcriptional changes present in GC. The data showed significant downregulation in genes established in the literature as essential for ovulation. These genes included: Areg, Ereg, Ldlr, Cyp19a1, Star, Lhcgr, and Ptgfr. The genes all have necessary functions for the ovulation process. Differences in expression of these genes in our three strains of mice could represent the cause of ovulation failure. However, many novel genes were identified in our analysis that await future characterization of their role in ovulation and insulin related diseases.
---
Nathaniel Jordan
Major: Plant Biology
College: College of Science
Mentor: Dr. Jane Geisler-Lee, Plant Biology
SRI 2018 Title & Abstract:
Silver nanoparticles and their effect on Arabidopsis thaliana cell viability
Silver nanoparticles (AgNPs) are unique due to their anti-microbial efficacy and ability to be synthesized in various sizes. The scope of their industrial uses ranges from drug delivery and band-aids to cosmetics and socks. As research and development of AgNPrelated products increases, so does the bioaccumulation of AgNPs in the environment. This study was designed to test the effects of AgNP concentrations on plants, specifically A. thaliana cells to understand the effects of the increasing amount of AgNPs that are accumulating in the environment. Based on the data extracted from the experiment it is determined that the concentrations of AgNPs that were used had no significant impact on A. thaliana cell viability. 
Student Spotlight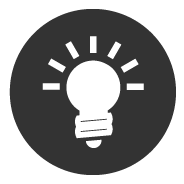 ---
Jessica Jurak
Major: Physics
College: College of Science
Mentor: TBD
Research Interest: I am interested in laser and optical spectroscopy. I would also like to incorporate the medical field through cancer research.
---
Alexis Lane
Major: Psychology
College: College of Liberal Arts
Mentor: Dr. Michelle Kibby, Psychology
SRI 2018 Title & Abstract:
An examination of the relationship of learning disabilities and anxiety in school age children
The purpose of the current study was to examine the relationship between learning disabilities and anxiety in school age children. This was examined through self-report, and parent and teacher reports, administered during one 9-hour testing day. The Weschler Intelligence Scale for Children (WISC-IV) and Woodcock-Johnson III Tests of Cognitive Abilities (WJ-III) were used to measure cognitive abilities and achievement. The Revised Children Manifest Anxiety Scale (RCMAS) and the Behavior Assessment System for Children (BASC-2) were used to measure emotional and behavioral factors. The responses were then compared between the RD group and the control group. It was found that students with learning disabilities experience statistically significant higher levels of social anxiety (p = .016). These results should be considered when developing programs for children with learning disabilities.
---
Allison McMinn
Major: Electrical Engineering
College: College of Engineering
Mentor: TBD
Research Interest: I am interested in exploring renewable energy applications.
---
Madison McMinn
Major: Chemistry and Biochemistry
College: College of Science
Mentor: Nathalie Agar, Dept. of Cancer Biology,  Harvard Medical School
REU 2018 Title & Abstract
Mass Spectrometry Imagining using Cerium(IV) Oxide for Rapid Bacterial Detection in Tissue
Rapid pathogen detection in tissue is a considerable diagnostic challenge.  Matrix-assisted laser desorption/ionization-mass spectrometry imaging (MALDI-MSI) represents a powerful technique for spatially-resolved metabolomics.  Metal oxide laser ionization (MOLI), a variation on MALDI using cerium(IV) oxide (CeO2), has been shown to aid in bacterial identification through characterization of fatty acid chains contained within bacterial phospholipids.  Here we evaluate CeO2 as an MSI reagent for pathogen detection in tissue. First, instrument parameters were optimized for CeO2 analysis using spotted phospholipid standards, followed by MOLI-MS analysis of bacterial lipids.  Next, solvent selection and CeO2 deposition on mouse brain tissue was optimized to produce a MS image with high spatial resolution and peak intensity. For MSI, 25 mg/mL of CeO2 in 100% isopropanol was found to be the ideal matrix solution.  Finally, bacterial (Escherichia coli) lipid extracts were spotted on mouse brain tissue and analyzed using the optimized method. Bacterial lipid extracts analyzed using CeO2 demonstrated a high abundance of odd chained fatty acids, compared to eukaryotic cells.  MALDI-MSI using CeO2 highlighted distinct mouse brain regions as well as spotted E. coli lipids, due to their distinct fatty acid signatures. We describe for the first time the utilization of CeO2 as a MALDI-MSI reagent, and its utilization as a proof-of-concept for pathogen detection in tissue.
---
Itzel Mendoza
Major: Psychology
College: College of Liberal Arts
Mentor: Dr. Stacy Thompson, Curriculum & Instruction
SRI 2018 Title & Abstract: 
Exploring the protective factors that influence positive outcomes for victims of physical child abuse
The purpose of the current study was to explore whether parental emotional support influences positive outcomes for victims of physical child abuse. Using the Longitudinal Studies of Child Abuse and Neglect (LONGSCAN) Assessments 0-18 data set, 973 individuals from the ages of 12-16 years were studied to determine the impact of parental emotional support as a protective factor related to positive outcomes. Physical abuse experienced in childhood and parental emotional support were chosen as the independent variables and positive outcomes, including academic achievement, no history of delinquency and employment status, were the dependent variables. ANCOVAs were run to study the impact of parental emotional support on victims of physical child abuse for each outcome. Parental emotional support did not significantly impact any of the positive outcomes for females. However, parental emotional support was significant in academic achievement and employment for males. There were no significant findings with the outcome of no delinquency.
---
Areaj Mubarak
Major: Biomedical Sciences
College: College of Science
Mentor: TBD
Research Interest: TBD
---
Luis Prado
Major: Geography & Environmental Resources
College: College of Liberal Arts
Mentor: TBD
Research Interest: I am interested in understanding what is causing the shifts in our climate.
---
Tori Rhone
Major: Biological Sciences
College: College of Science
Mentor: Dr. Joe Cheatwood, Anatomy
SRI 2018 Title & Abstract:
Understanding the neuroanatomy of naked mole-rats (Heterocephalus glaber): Dentition
In this study, we investigated the neuroanatomy of naked molerats with a focus on their dentition. We researched the projections from their thalamus to their somatosensory cortex as well as their brainstem. This research has not been fully conducted until now. We conducted two surgeries per mole-rat, with one being a survival surgery and the second surgery we sacrificed and perfused the mole-rat. We made injections into the ventral posteromedial nucleus with glass micropipettes to see projections from the thalamus to the cortex and brainstem. They were alive for 2 weeks for transport of axonal tracers. Afterward, we cut brain sections and then mounted them onto slides to use various staining techniques. At the time of this presentation, our results were limited due to experimental constraints (time, etc.), but work on this project will continue. This project has laid down a foundation for the continued study of the naked mole-rat brain. 
---
Christian Rose
Major: Civil Engineering
College: College of Engineering
Mentor: TBD
Research Interest: I am interested in creating sustainable energy resources.
---
Alexus Rusk
Major: Physiology
College: College of Science
Mentor: Dr. Dale Hales, Physiology
SRI 2018 Title & Abstract:
Immunohistochemical Co-Localization of E-Cadherin and p53 in Ovarian Cancer of Gallu domesticus
This experiment attempts to discover whether or not E-Cadherin can be utilized as a confident biological marker of early staged ovarian cancer as well as if the presence of p53 with elevated E-Cadherin is an indication of potentially metastatic cells. Few methods have been devised to detect early staged ovarian cancer which, when caught in its infancy is highly curable. Histology will be used in order to qualitatively stage the ovaries of Gallus domesticus followed by IHC to quantify the amounts of p53 and E-Cadherin present. Results indicated that, contrary to the original hypothesis, increased levels of p53 were found in the flax population. Additional research will be conducted to determine the cause of this outcome.
---
Destanee Williams
Major: Paralegal Studies
College: College of Liberal Arts
Mentor: TBD
Research Interest: I am interested in women and children and how the environment impacts their emotional and physical well-being.
---