McNair Scholars Program News
Main Content
McNair Scholars Program - Where Greatness is Achieved
Scholar Highlights
Congratulations, 2022-2023 graduates of Southern Illinois University Carbondale! The degrees they seek, departments and institutions are:
Dorcus Brou:
Myla Croft:
Anthony Easton:
Chandler Gaydos:
David Hernandez:
Brenda King:
Mariyah Parson:
Olajuwon Sally:
Additionally, we extend a warm welcome to the new McNair Scholars who are: Natalie Becker, Truc (Prue) Hoang, Sarah Lukavsky, and Santino Resonno.
---
SRI Highlights: Orientation Week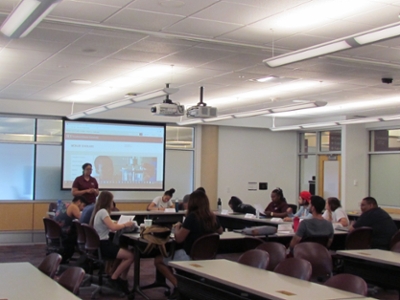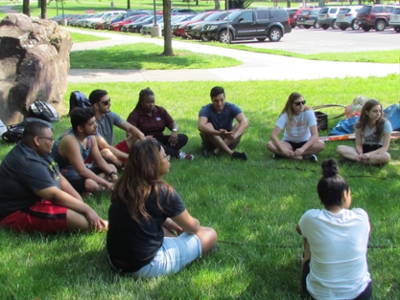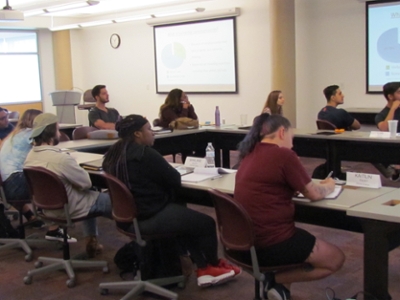 Orientation week was filled with strategies to help introduce the 2019 SRI participants to 8-week intensive research program. Some of those strategies included public speaking, team building exercises, and networking. We would like to thank Dr. Laxmi Sagwan, Mandy King, Josh Vossler, Cristina Castillo, Michelle Garrett, Karla Berry, Beth Morrison, Dr. Gauri Pitale, Janine Armstrong, and Touch of Nature for presenting throughout the weeklong introduction.
---
SRI Hightlights: Ropes Course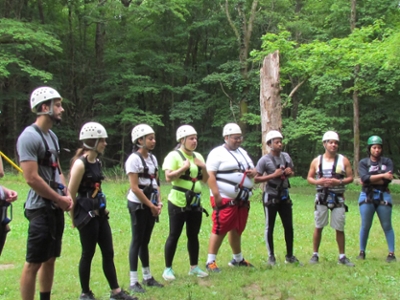 Areaj Mubarak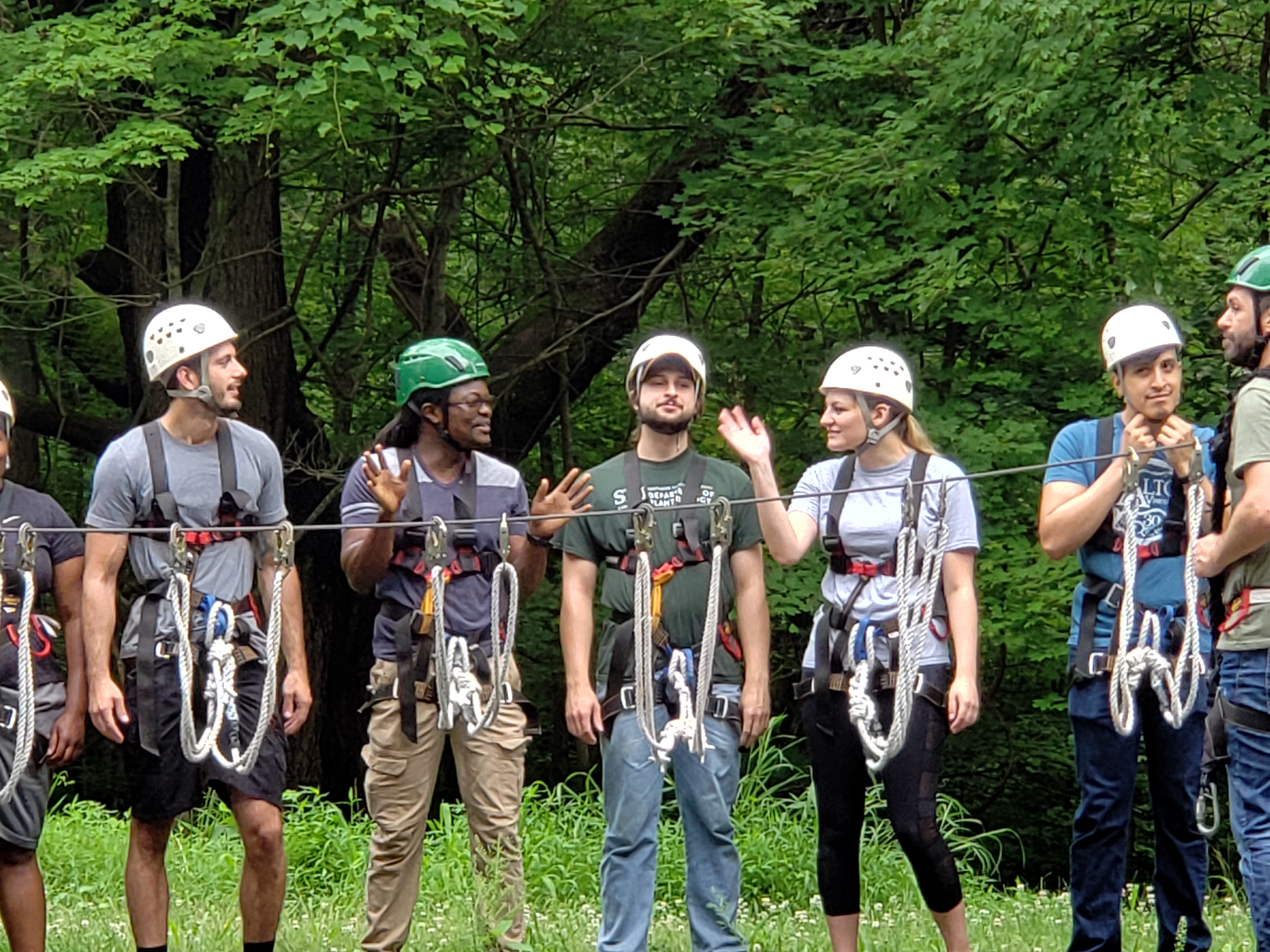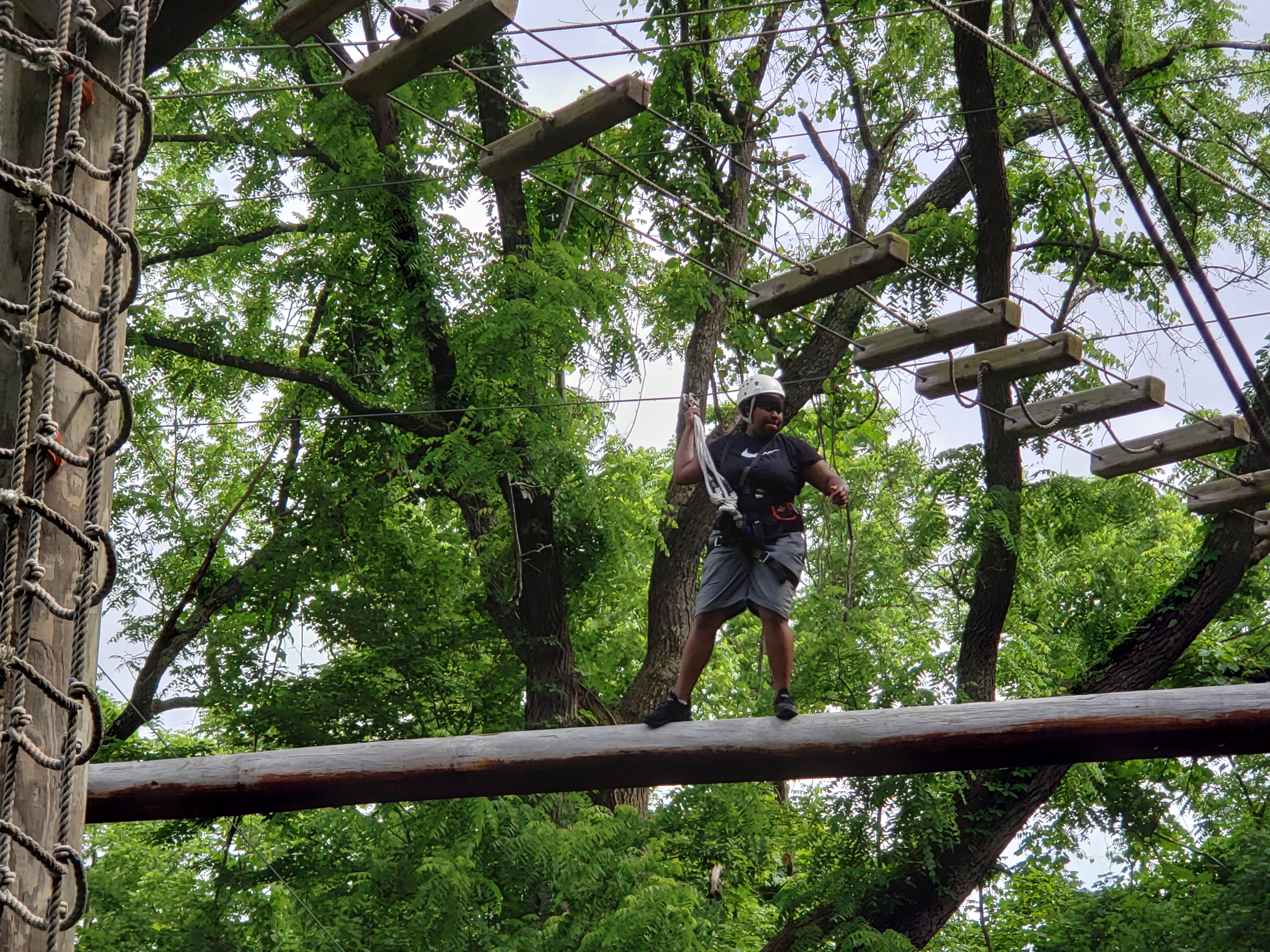 Shalane Scott
 SRI Highlights: Scavenger Hunt 2019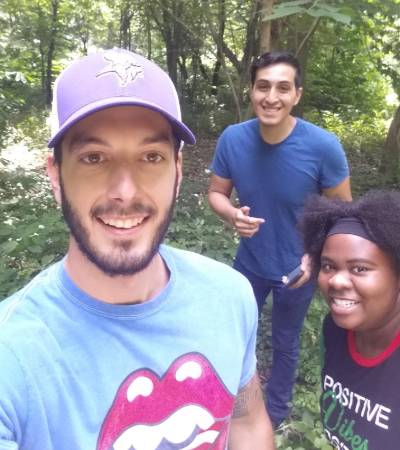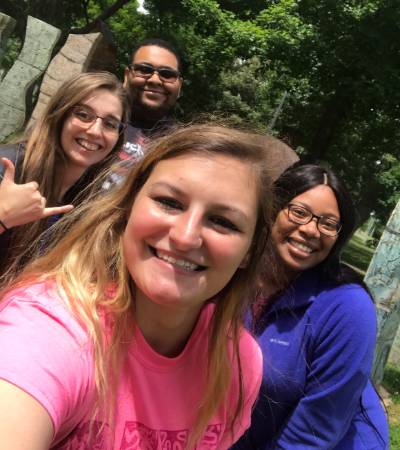 Christian Rose, Andres Womac, Shalane Scott                            Amanda Gomes, Josh McCray,
                                                                                                      Jessica Jurak, Destanee Williams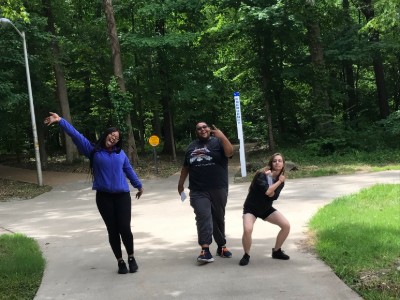 Jacob Janicki, Jawaun Valentine                                                 Destanee Williams, Josh McCray, 
Areaj Mubarak, Kaitlin Faust                                                        Amanda Gomes
---
SRI Symposium 2019
The 16th Annual McNair Summer Research Symposium (SRI) was held July 19, 2019 from 10 a.m. - 12:30 p.m. on the first floor of Morris Library in the John C. Guyon Auditorium. The symposium was the final event of the Summer Research Institute (SRI). SRI participants presented their research projects from the 8-week intensive research program.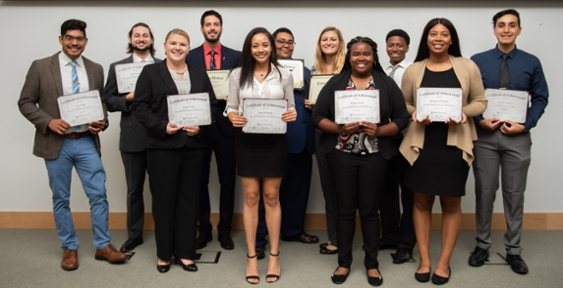 First Row: Kaitlin Faust, Areaj Mubarak, Shalane Scott, Destanee Williams
                            Second Row: Luis Prado, Jacob Janicki, Christian Rose, Josh McCray, Jessica Jurak,
                            Jawaun Valentine, Andres Womac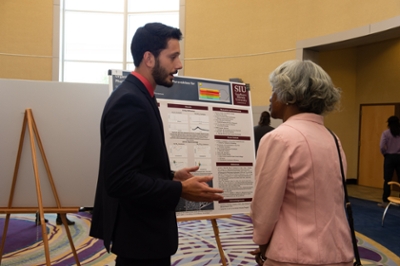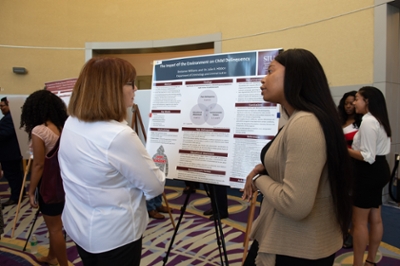 Christian Rose presenting to Dr. Pamela Smoot                   Destanee Williams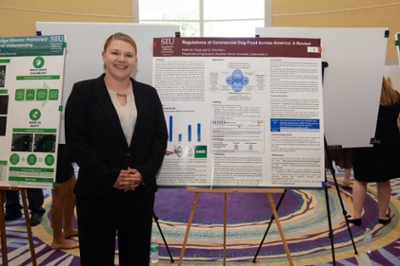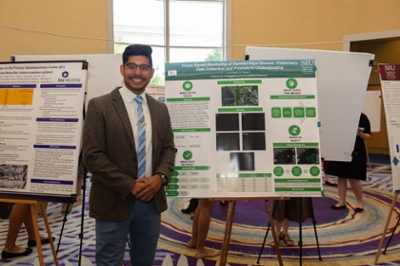 Kaitlin Faust                                                                         Luis Prado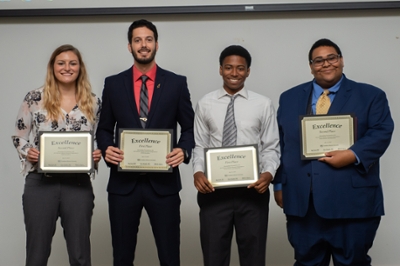 STEM Awards: 1st Place Christian Rose, 2nd Place Jessica Jurak
                                     Social Science Awards: 1st Place Jawaun Valentine, 2nd Place Josh McCray
---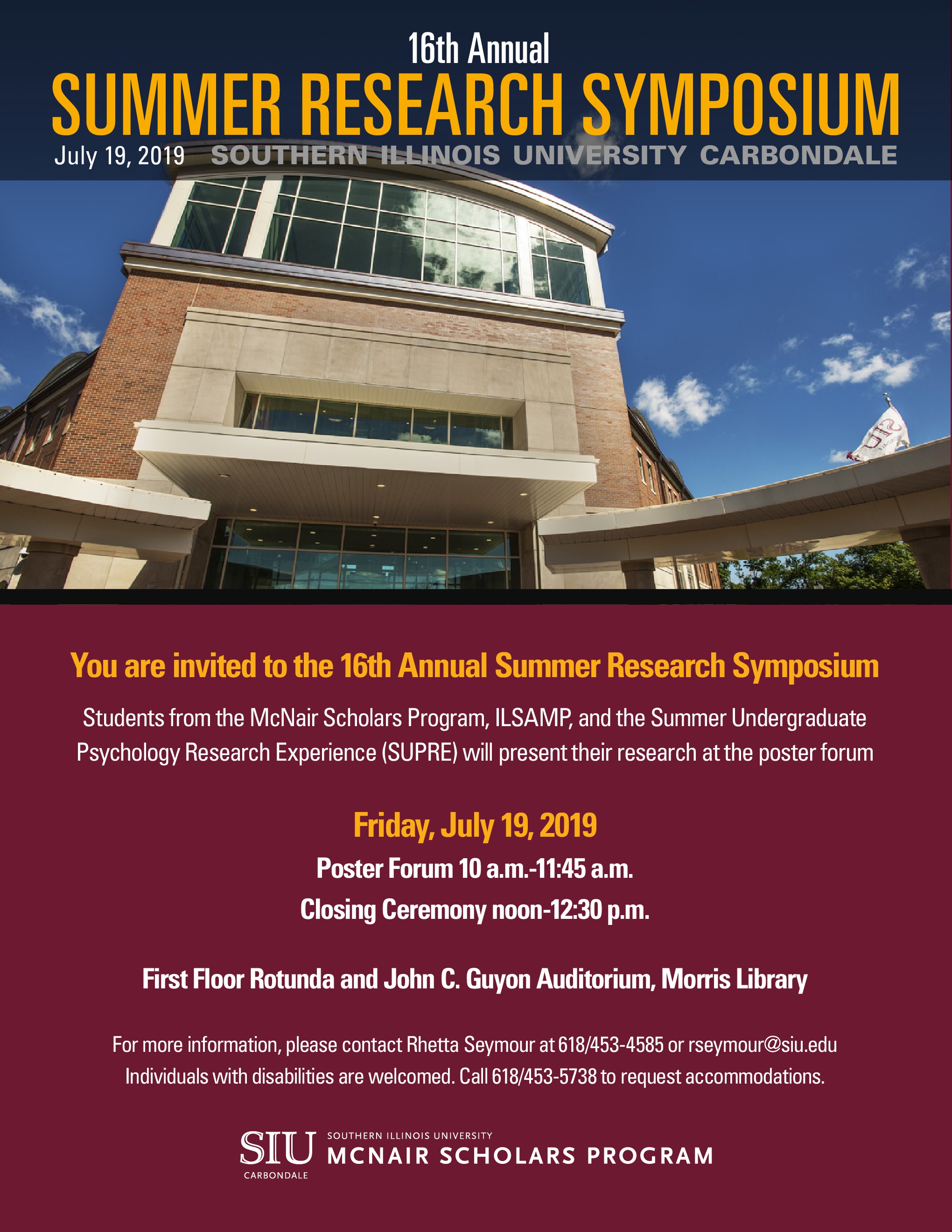 16th Annual McNair Summer Research Symposium
Friday, July 19, 2019
---
CONGRATULATIONS SCHOLARS